Bitwig Studio inspires you to take greater control of your music, giving you access to every aspect of your production. Streamline your creative process and quickly evolve your ideas into complete songs, tracks, and compositions. Record and arrange, improvise and perform, or do it all at once.
Design sounds. Build instruments. Make music.
Customized Workflow To Match Any Style
Bitwig Studio is the single solution for realizing any musical idea across every stage of production.
Powerful Editing Tools
We want to help you make your musical ideas happen, in as few steps as possible. Focus on the music, not the tool.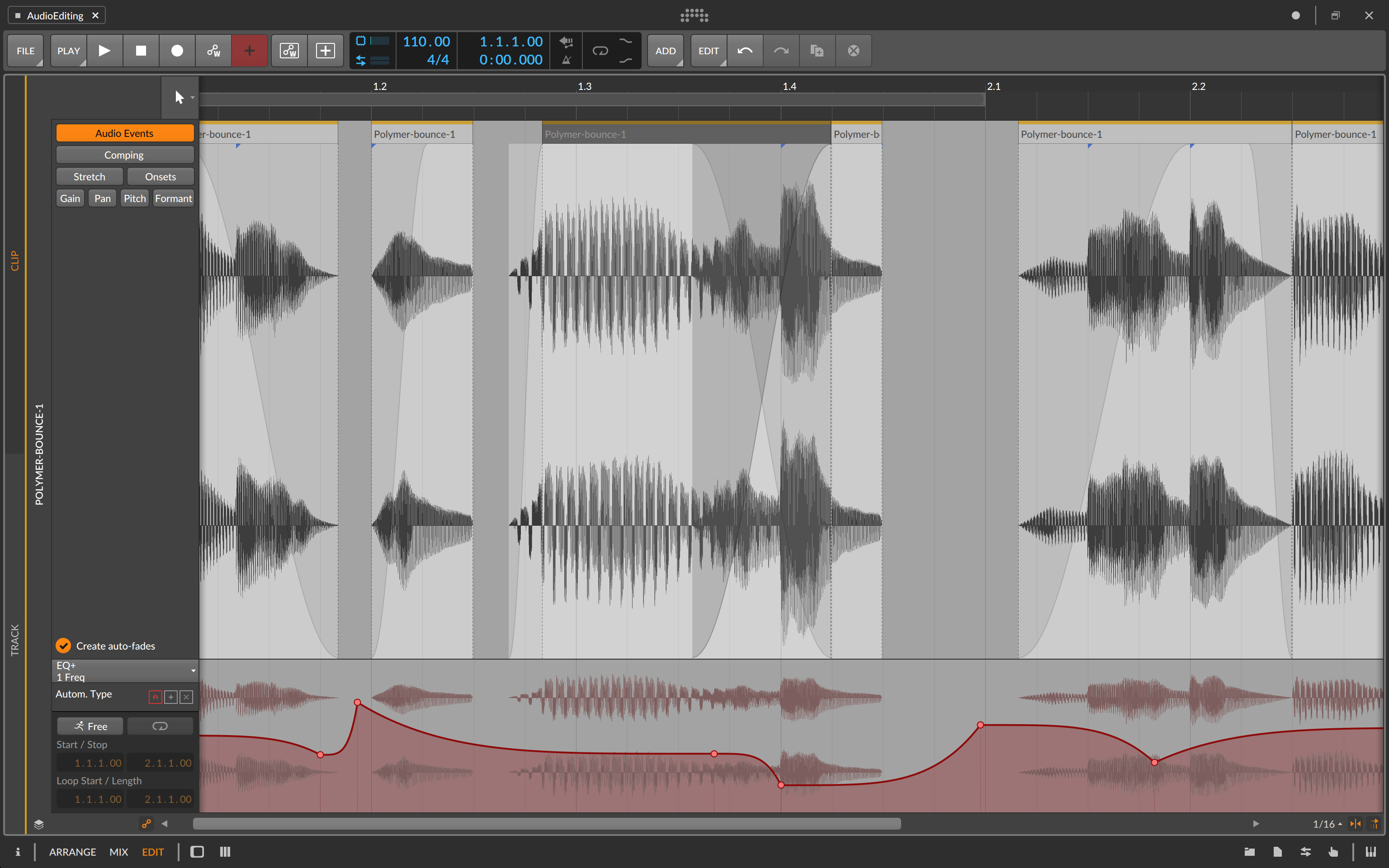 Audio Editing
The Detail Editor optimizes audio editing by letting you make edits within a clip. This allows you to stretch, split, pitch, pan, copy, reverse, add, move, and rearrange audio as you choose.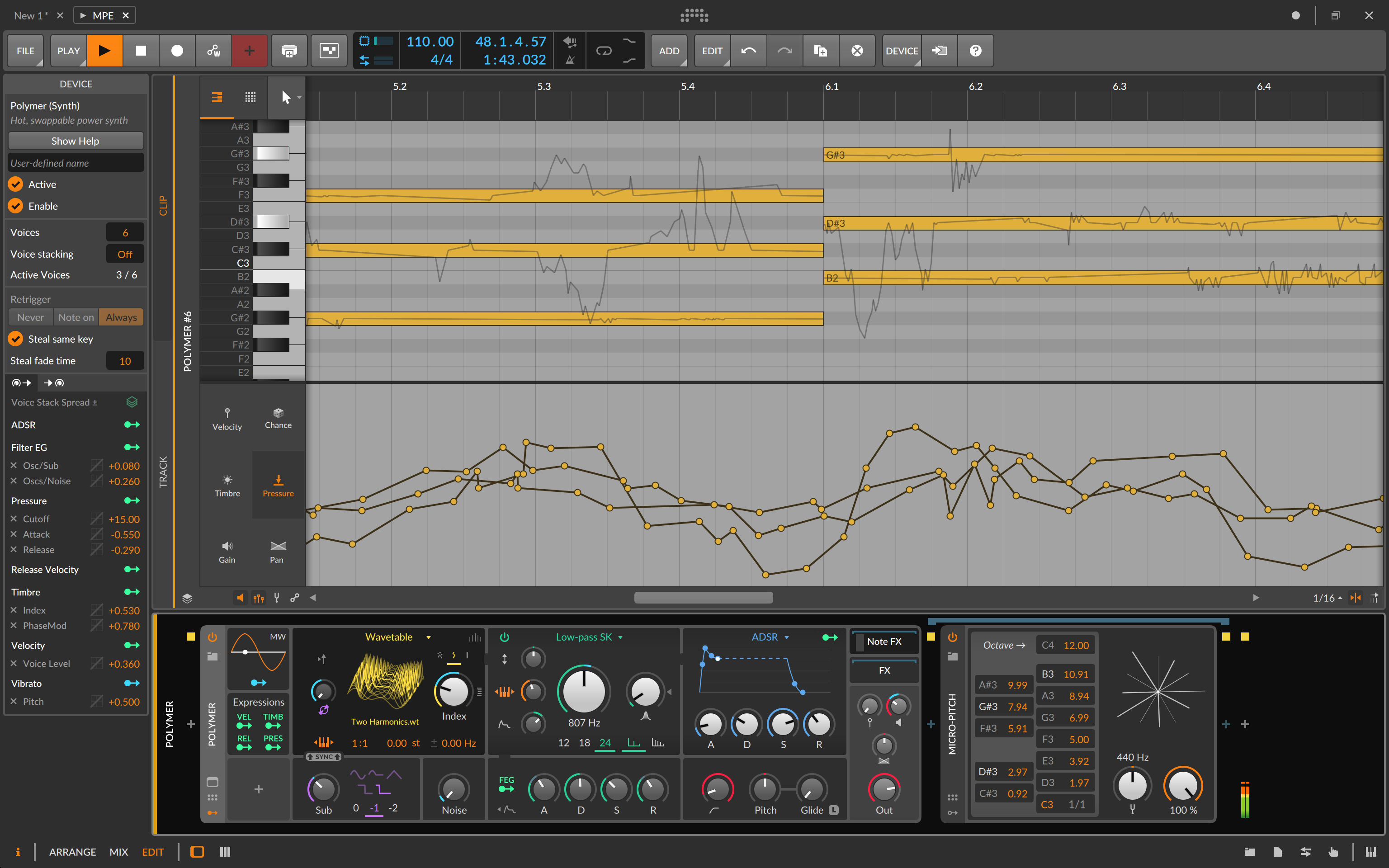 Expressive MIDI Support
In addition to standard note-editing features and per-note expressions such as velocity, gain, pan, timbre, and pressure, Bitwig Studio features unique tools like quick actions, micro pitch, and sophisticated layered editing, and is a forefront runner in supporting MPE.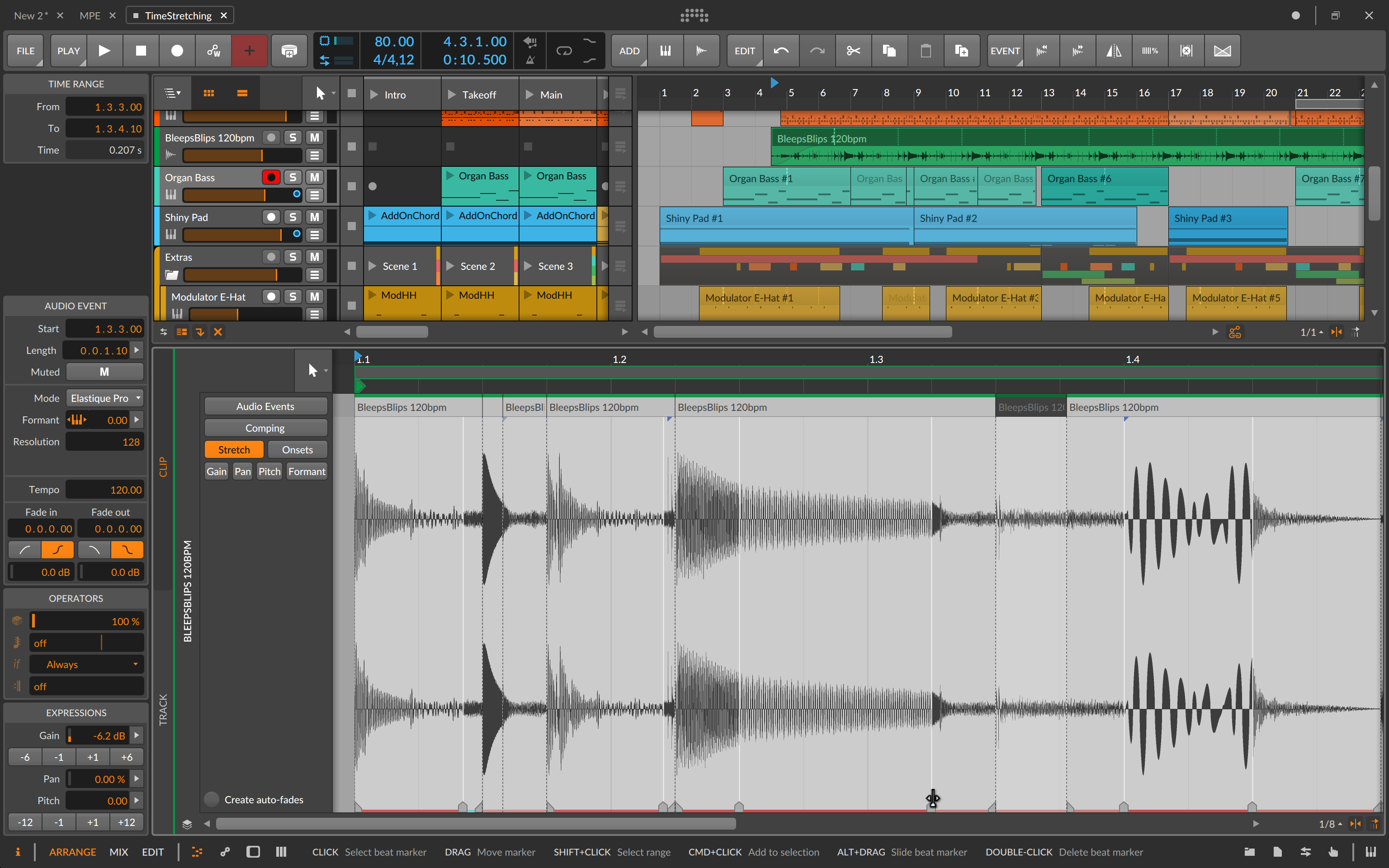 Time-Stretching
Keep your audio material in time regardless of project tempo using Bitwig Studio's state-of-the-art time stretching. Let Bitwig Studio analyze and automatically stretch your audio, or take full control and use our advanced stretching and editing tools.
Bitwig Studio comes with 8 different time stretch algorithms to cover all your musical needs, including the renowned Zplane Elastique in four flavors.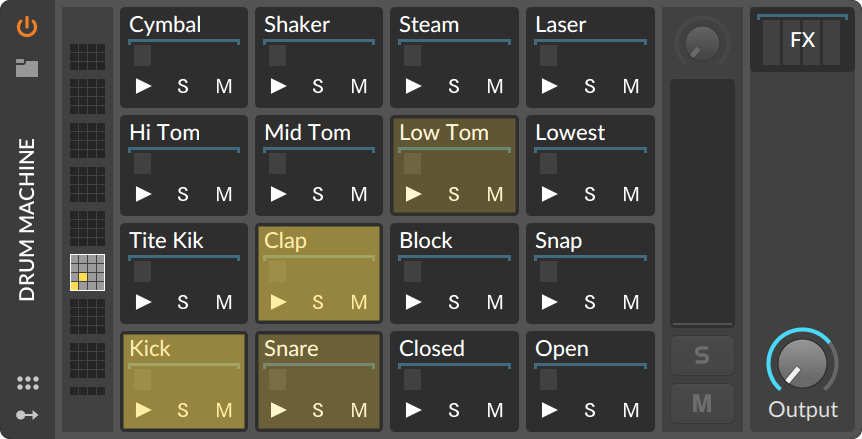 Drum Machine
The Drum Machine is a container device that you can fill with sonic goodness. It's never been easier to create unique and great-sounding kits.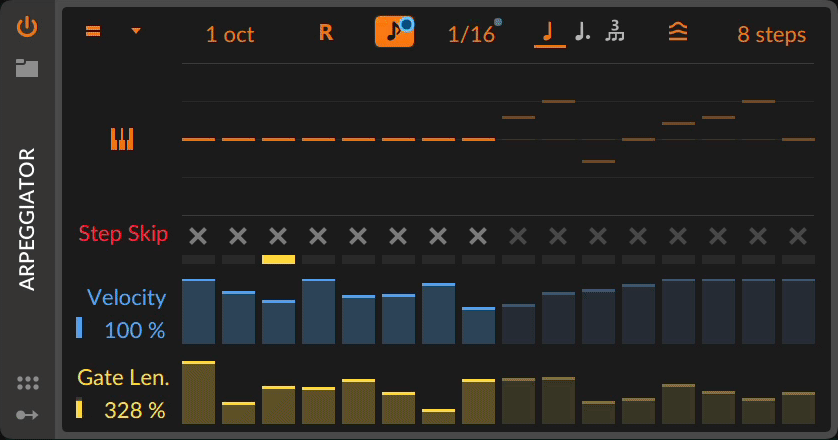 Arpeggiator
Individual controls for step velocity, note length, and pitch. 17 note patterns, and three modes for handling octaves. Full MPE support. Even modulate the timing for shifting patterns. Holding chords has never been so musical and dynamic.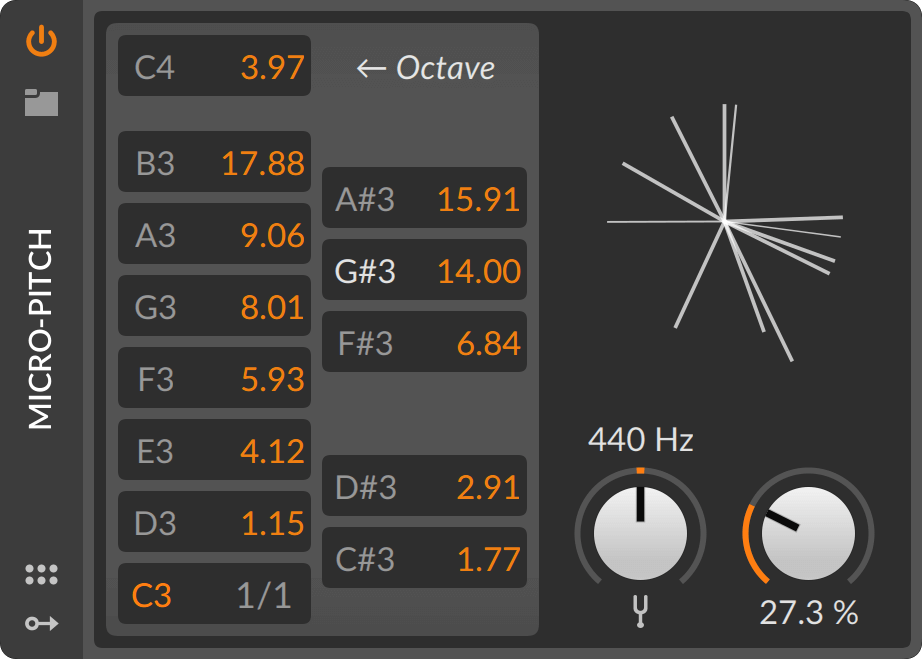 Micro-pitch
Micro-pitch is a Note FX device that allows you to re-tune your note streams in new ways. Transform scales, fine-tune individual notes, shrink or expand octaves, or even slice the octave into a different number of pieces. Play something unimaginable, today.
Learn More

Amp
Inject a bit of virtual analog grit into your sounds with the Amp device, a remarkable piece of amplifier-simulation technology.
Enter The Grid
The Grid is a sound designer's dream. It can be a synth, an audio effect, or most things you can imagine.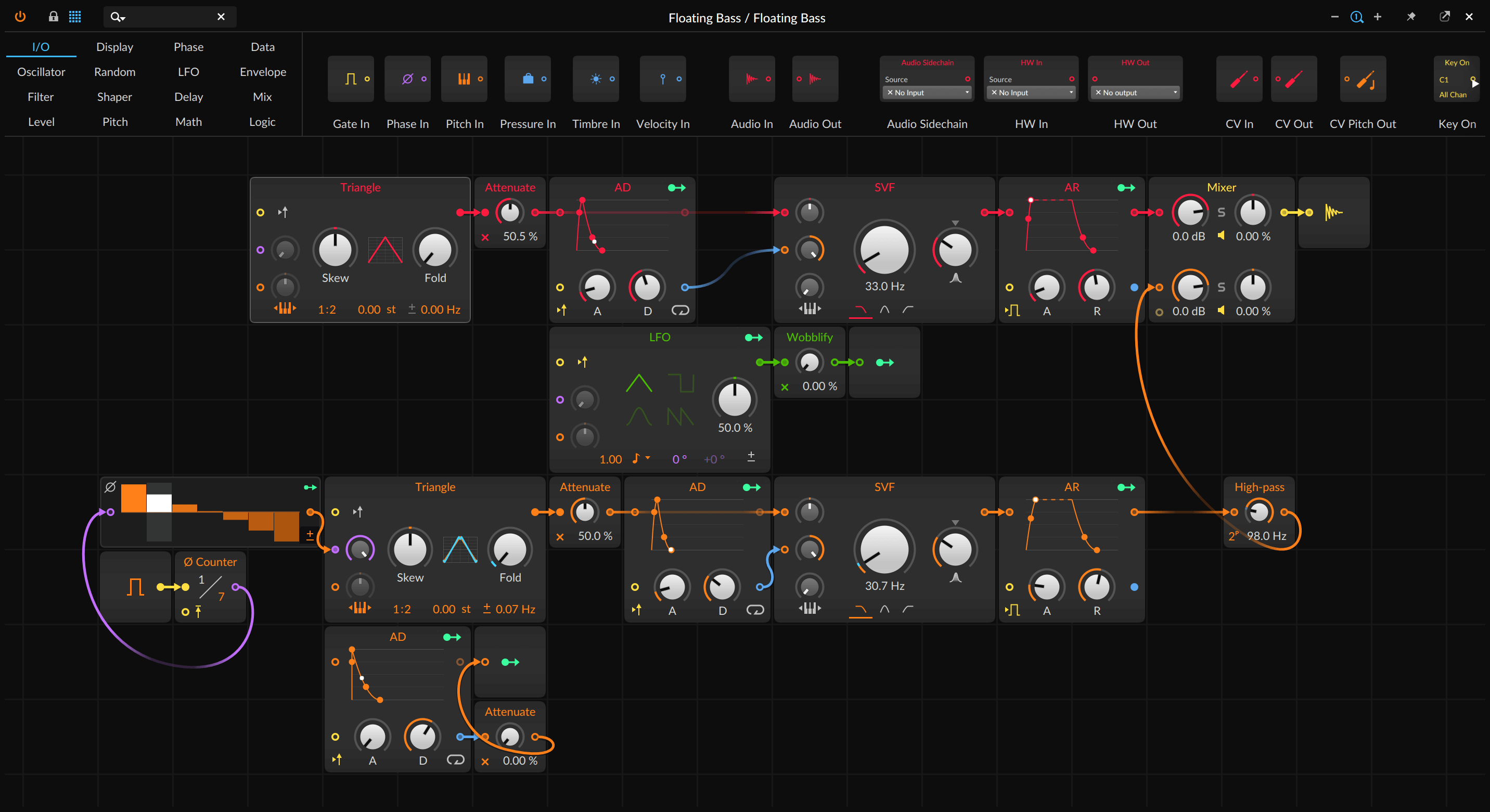 The Grid is a modular sound design environment, open for you to build your own creations from scratch.
It's also an expressive instrument with hundreds of high-quality patches for you to explore, ready to play. It's sophisticated yet easy and fast at the same time.
Explore it, build it, play it.
Learn More
Modulation Heaven
The modulation system in Bitwig Studio allows you to use Macro controls, Note Expressions, LFOs, and Envelopes to modulate any device, VST plug-in, or hardware parameter. With 30+ modulators (and counting) the potential for creative expression is endless.
Learn More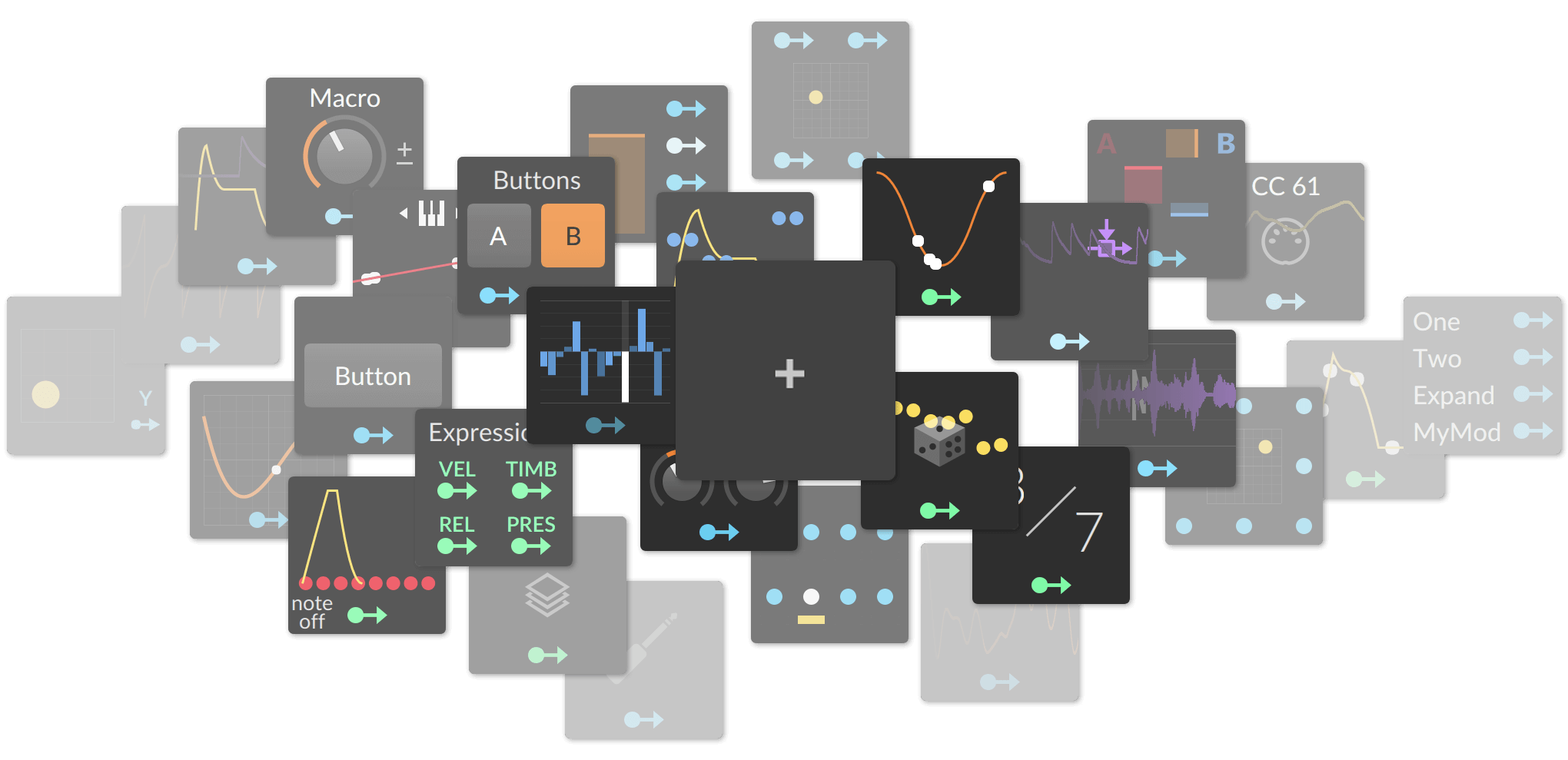 Hardware Integration
We love hardware. We also love software. That's why we want to blur the boundaries between the two.
Let Bitwig Studio control your hardware, or let your hardware control Bitwig Studio, or both, via MIDI, CC, CV, Gate, analog and MIDI Clock, and MIDI Timecode. Enjoy a collection of straightforward tools that allow you to take advantage of the best of two worlds, and that scales with your setup.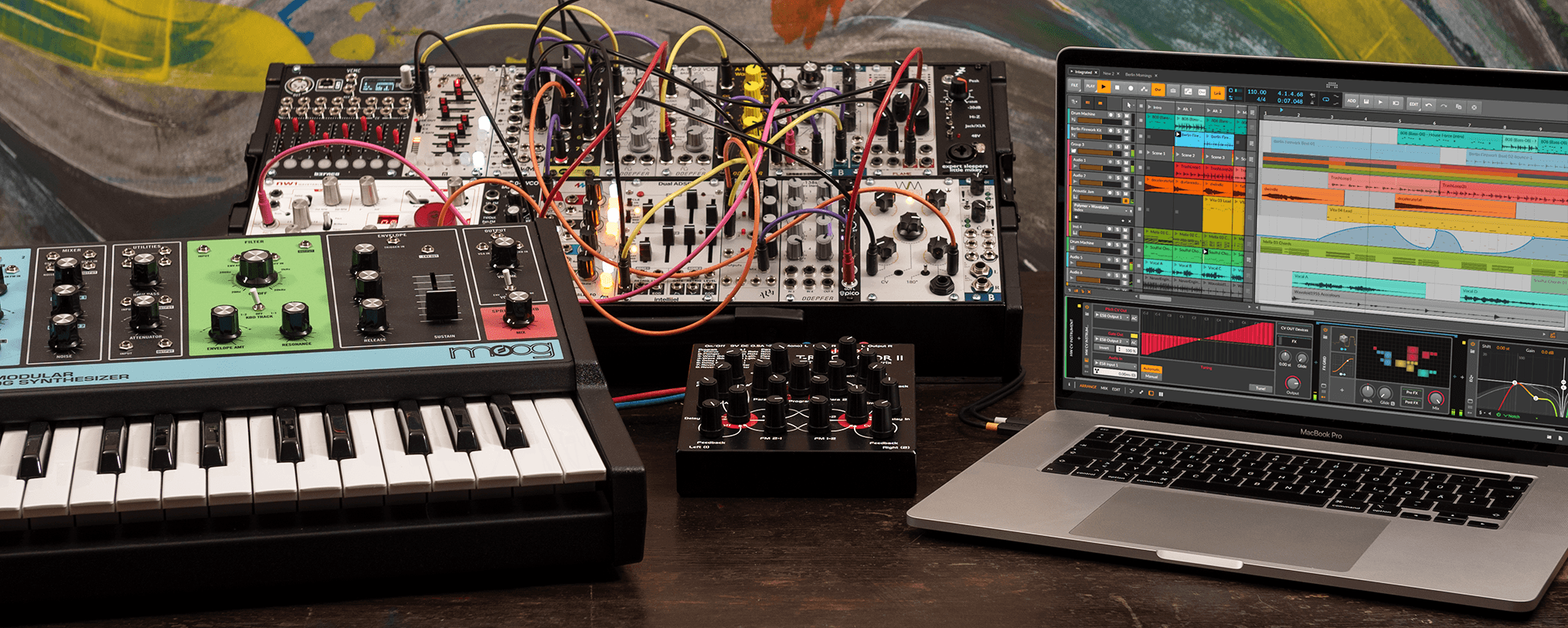 Modern Foundations
Building a DAW from the ground up allowed us to think differently and solve old problems in new ways.
Bitwig Studio is made for the future...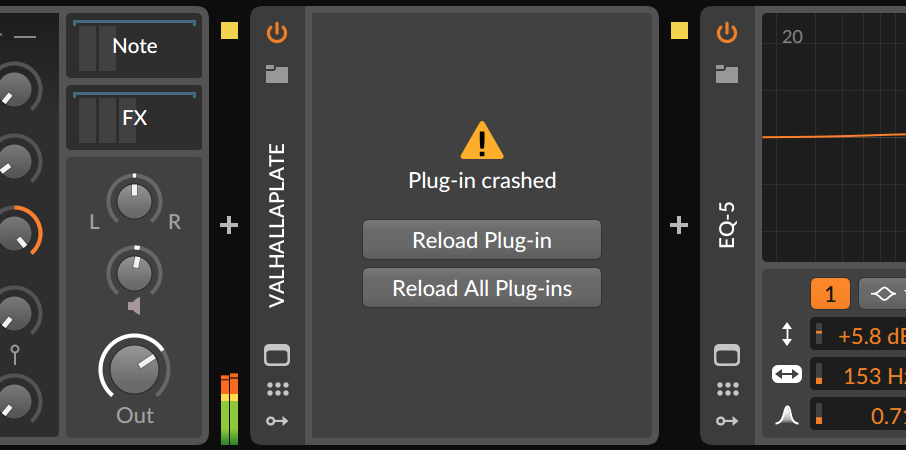 Crash Protection
Bitwig Studio handles VST plug-in hosting in a unique way, allowing for different hosting modes and plug-in crash protection. With plug-ins, the audio engine, and other processes running in separate threads, a technical issue won't bring your whole project down.
Learn More
Touch Support
With extensive touch-screen support (multi-touch with unlimited touch points, gestures, pen support, and simulated pressure), Bitwig Studio is on the forefront of new ways to create music. Overall, the user interface of Bitwig Studio is touch-friendly; in addition there is a dedicated tablet display profile, perfect for any touch screen, or devices such as Microsoft Surface computers.
Learn More
A Rich Library of Sounds
We've partnered with some of the best sound designers in the business to give you several thousand quality presets, Clips, and samples right out of the box.

Extend your library with offerings from hand-picked partners and artists, who have painstakingly created loops, presets, and sampled instruments for Bitwig Studio. All are high quality and free to use.
Make our sound content library your take-off point for your own sound design and music creation.
Browse, learn, create.
Explore All Sounds
---