This Is The Bitwig Circle
We collaborate with selected partners to give nice things and create extra value for you, the Bitwig creators. Now that's a good reason to keep your Upgrade Plan active.
Find Your Sound With Splice
We are teaming up with fellow forward-thinkers Splice, for a very special partnership. Through Bitwig Circle, Bitwig creators enjoy an exclusive and unique chance to get into the Splice world.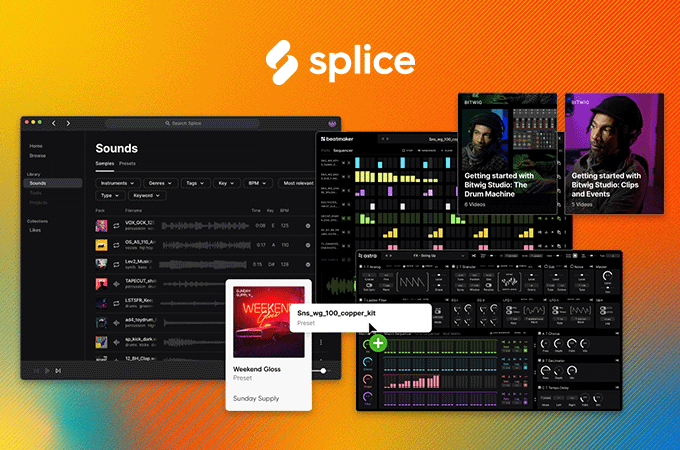 Splice is cultivating the essential ecosystem for music creation with innovative audio products that inspire and enable artists. Meeting the needs of a new generation of musicians and creators, Splice users can access a library of over 2 million pre-cleared samples, premium tutorial content, exclusive plugins, and new tech products across the world of music production in monthly payments with Rent-to-Own access.
In summary, here's what you get.
2 months on the Splice Creator plan for free:
Discover and grab Sounds from the full Splice catalog
Spend 400 credits on your favorite samples, presets, and MIDI clips
Enjoy Splice Tools with plug-ins like Beatmaker, Astra, and more
Learn Bitwig Studio, other software, and production techniques on Splice Skills
Looking for even more, or are you already a Splice Plans subscriber? Keep your eyes on this space for additional perks coming very soon...

If you own a Bitwig Studio license with an active Upgrade Plan, simply log in to your account, your redeem code is waiting for you there.
This offer is valid from April 12, 2022, until April 12, 2023 and it's available to customers who own a Bitwig Studio, EDU, Upgrade From 8-Track, Upgrade From 16-Track license with a currently active Upgrade Plan, as well as for customers who are on a Splice plan for Bitwig Studio. The Splice promo code is only eligible for users who are not already on a Splice Sounds+, Creator, or Creator+ plan.
Free Bitwig Studio Course From Ask.Video
An exclusive offer for Bitwig Circle: get a taste of Ask.Video's expansive content and learn Bitwig Studio for free.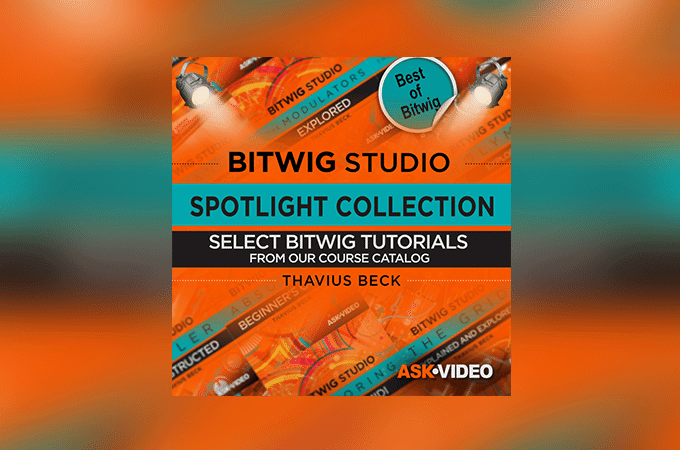 Ask.Video is one of the world's premiere learning platforms, and a long-standing partner of Bitwig. As a Bitwig Circle special, we're offering a free course based on their library of Bitwig Studio learning content. The Bitwig Studio Spotlight Collection is a best-of compilation of videos hand-picked by us for our Bitwig Circle members. All videos are curated and moderated by Bitwig Certified Trainer Thavius Beck, and they will guide you through all aspects of music creation with Bitwig Studio.
The Bitwig Studio Spotlight Collection is free for all Bitwig creators via Bitwig Circle. You'll need a Bitwig Studio or 16-Track license with an active Upgrade Plan. To claim this course, go to your user profile and follow the instructions.
This is a time-limited offer. Claim your course no later than December 31, 2022.
Auxy: A Studio In Your Pocket
Bitwig creators get six months of Auxy for free.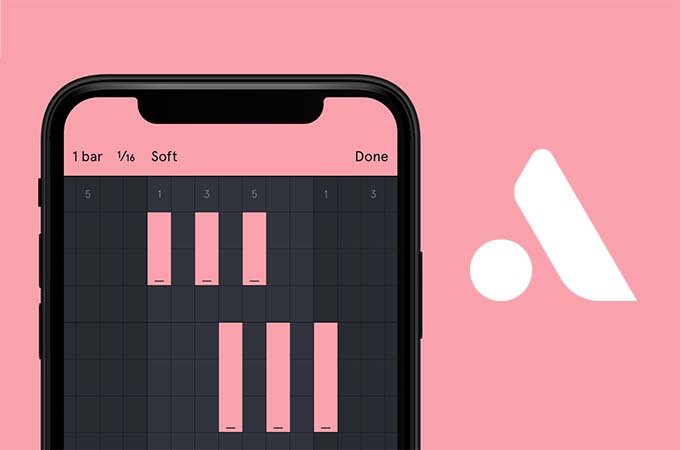 With Auxy you can capture ideas, build songs and make music — all from your iPhone or iPad. It's an easy-to-use mobile app with great instruments and effects, which makes it a perfect sketch pad for starting tracks. You can easily export your projects to Bitwig Studio to take your composition to the next level.
"Auxy is my favorite way to get what is going on in my brain into a musical format."
We're excited to welcome this forward-thinking music technology to Bitwig Circle by offering six months of Auxy for free to Bitwig creators. If you own a Bitwig Studio or 16‑Track license with an active Upgrade Plan, your unique link is waiting in your user profile.
Log in to your Bitwig account to claim your special offer.
This offer is extended until October 14, 2022, and it's available to Bitwig customers who own a Bitwig Studio, Bitwig Studio EDU, or Bitwig Studio 16‑Track license with an active Upgrade Plan.
To transfer your project from Auxy to Bitwig Studio, select Export Bitwig Bundle in Auxy, transfer the file to your computer, and then open it in Bitwig Studio. You'll get all your tracks bounced as audio and notes.