Bitwig Birthday 2021
Each year in March we celebrate the birthday of Bitwig Studio, and this year we're proud to team up with a true industry legend: Harrison.
For a limited time buy Bitwig Studio and get three Harrison AVA plug-ins for free: Multiband Compressor + LegacyQ + Mastering EQ. These plug-ins usually cost $92 each, so that's a $276 value, a great chance to expand your musical palette.
Do you already own a license, or are you interested in the entry-level version of Bitwig Studio? Extend your Bitwig Studio Upgrade Plan or buy a Bitwig Studio 16-Track license now, and get the AVA Mastering EQ plug-in from Harrison for free (worth $92).
About Harrison & The AVA Plug-in Series
Since the 1970s Harrison has provided famous studios all over the world with top-class mixing consoles. Countless hit albums have been mixed on Harrison boards (like Michael Jackson's "Thriller" and "Bad," Sade's "Promise," AC/DC's "Back in Black"), and artists like Queen and Frank Zappa trusted Harrison's renowned sound. To this day they continue to innovate in the music recording/mixing, film and television sound production, audio post production, broadcast sound, and live sound markets. Learn more about Harrison and their rich history on their website; it's well worth a read.
Modeled on their classic hardware, Harrison's AVA plug-ins bring their heritage into the virtual domain, and into your favorite DAW (read: Bitwig Studio). Harrison's plug-ins run on macOS, Windows and Linux, and they are excellent tools to enhance your mastering, mixing, and sound sculpting possibilities. Now with this exclusive offer for Bitwig creators, you can integrate that legendary sound in your workflow for free.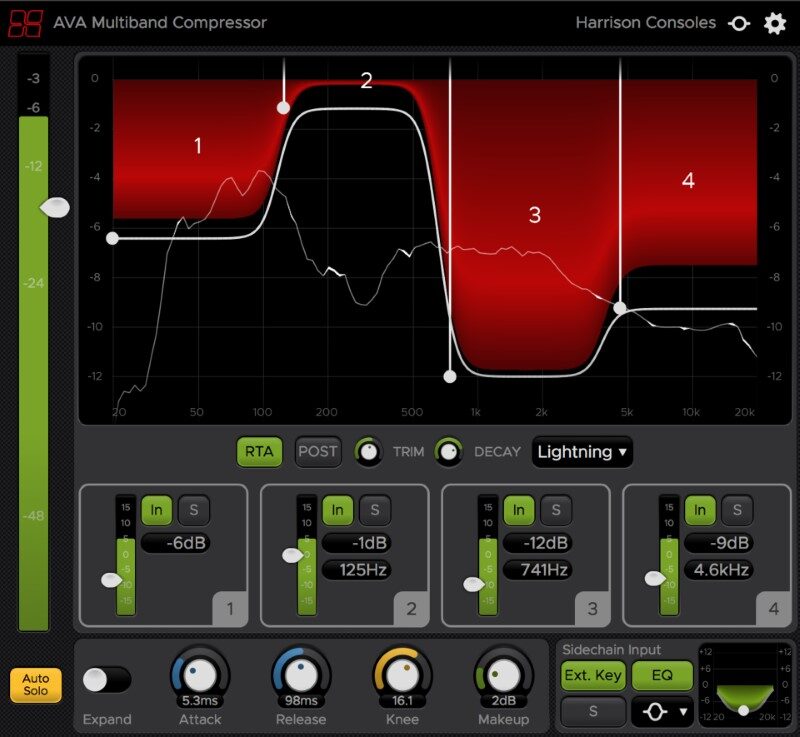 AVA Multiband Compressor
The AVA Multiband Compressor is the latest generation of Harrison's highly-regarded multiband compressor algorithm. The AVA plug-in is enhanced for use in today's DAW-centric workflows, with advanced features like a sidechain "key" input.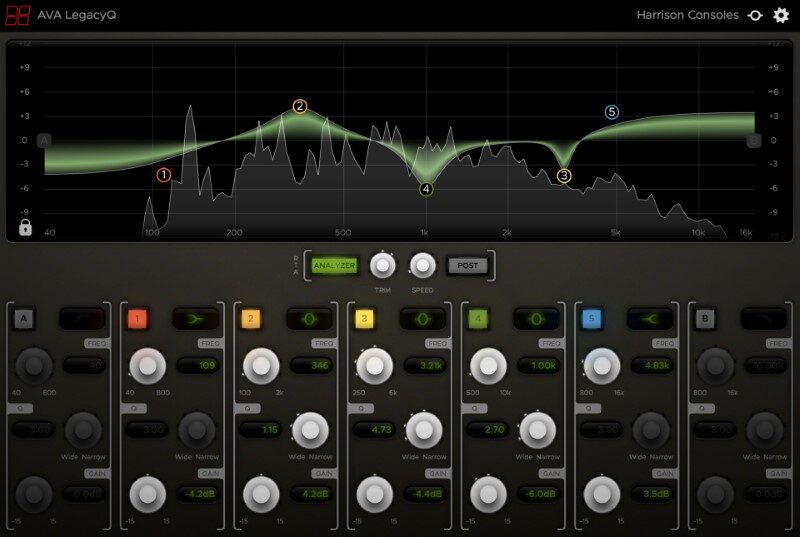 AVA LegacyQ
The AVA LegacyQ is a plug-in version of Harrison's original MPC digital equalizer, an EQ that began as a digitally-controlled analog circuit and was later adapted to digital while being used in ultra high-end post and film facilities worldwide.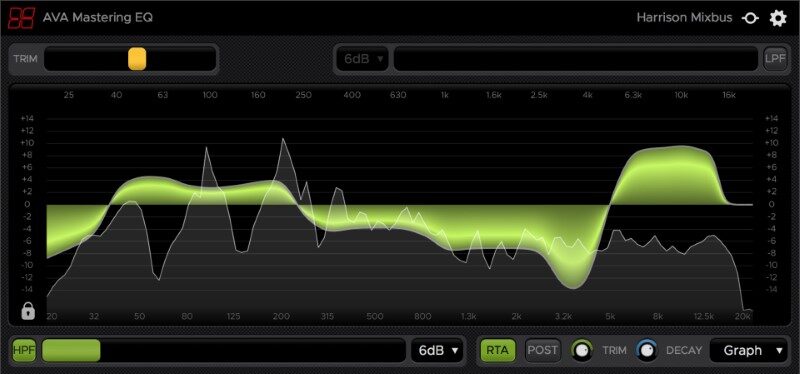 AVA Mastering EQ
The AVA Mastering EQ is a powerful tool for controlling your mix's overall balance. Its unique curve shape is ideal for retaining your track's character while re-balancing the mix to achieve a professional sheen.
To help you get started, we've prepared a package of presets, a few for each plug-in. Download, unzip, and drag the preset files into the Bitwig Studio window, or follow the included instructions on how to add them to your library.
Are you looking to renew or upgrade your license?

Check your user account for upgrade/renewal offers.
Upgrade to Bitwig Studio From 8-Track or 16-Track to receive three plug-ins for free, or renew your Upgrade Plan to receive the AVA Mastering EQ plug-in.
Here's How It Works
Simply register your license before April 12, and you'll receive instructions on how to redeem your free Harrison AVA plug-in(s). This offer is valid for all Bitwig Studio, Bitwig Studio EDU, Upgrade From 8-Track, and Upgrade From 16-Track licenses purchased and registered between March 26 and April 12, 2021. The offer for a free Mastering EQ plug-in is valid for Bitwig Studio Upgrade Plan and 16-Track licenses purchased and registered between March 26 and April 12, 2021.
Tutorials
Merchandise