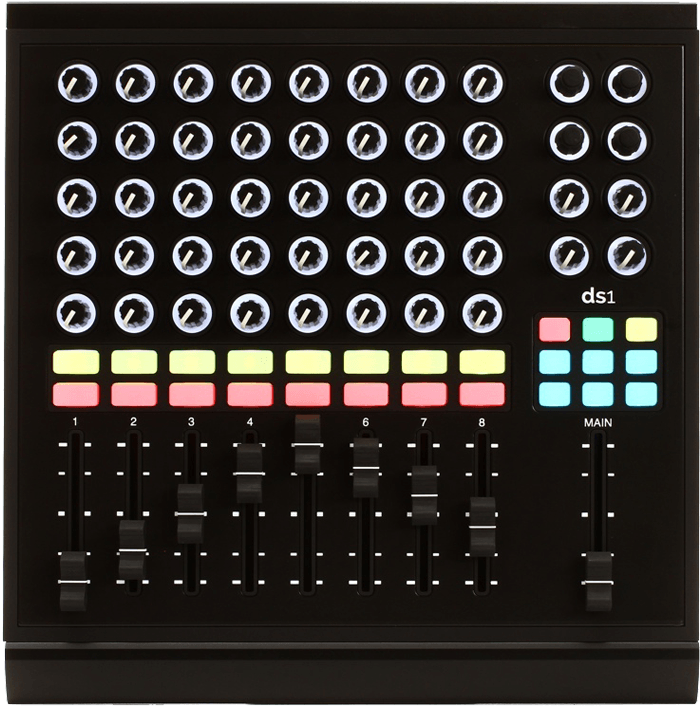 Control Script Installation Guide
How to get your controller working with Bitwig Studio.
Bitwig ́s Controller API makes it possible for your controller to take advantage of many workflow features and function as if it was specifically designed for Bitwig Studio.
A number of control scripts are included with Bitwig Studio. Many others have been designed and created by the Bitwig Community and must be downloaded and installed in order to use them.

The first step is to see if your controller is a factory installed control script. Check by opening Bitwig Studio, and going to Options/Preferences/Controllers.
If your controller is not available, visit the Community Controller Library, search for the make and model of your controller, then download the script and install by taking the steps below.
Where to put downloaded scripts:
On Windows
%USERPROFILE%\Documents\Bitwig Studio\Controller Scripts\
On Mac
~/Documents/Bitwig Studio/Controller Scripts/
On Linux
~/Bitwig Studio/Controller Scripts/
Create and use sub-directories for each script named after the device vendor and be sure the file extension of your script is "control.js"
For example:
"korg_nanokontrol.control.js" should be placed in the Bitwig Studio/Controller Scripts/Korg subdirectory. So you would create a "Korg" sub-folder in the Controller Scripts directory if one does not already exist.
Once installed, open Bitwig Studio and select Options/Preferences/Controllers.
Select "Add controller manually" and navigate to your control script, or simply "Detect available controllers"

At this point Bitwig Studio will recognize your controller and you're ready to get down to business.
If you experience difficulties, check to see that you have followed all the above steps, but also take a look at any included notes in the Community Controller Library specific to your control script. Several community-created scripts have special instructions in order for proper functionality.