Mathieu Pe
Berlin, Germany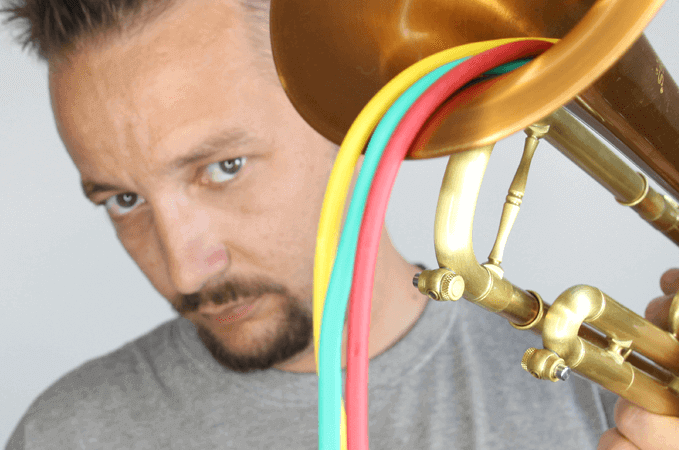 Mathieu Pé aka. Matjö is a Musician, Producer and Vlogger Based in Berlin.
While often referred to as a Trumpet Player, Mathieu Pé is also playing Guitar, Bass, Keyboards and electronics.
At home in adventurous cross-over electro Bass Music Projects like Braintheft, Jazzsteppa or [trap.], his particular set of skills made him a go-to Studio and live Musician in the European Reggae Scene allowing him to work with artists like Gentleman, Kaizers Orchestra, Jahcoustix, Nosliw, Bitty McLean…just to name a few.
As a producer, Mathieu is as versatile as he is as a musician, taking advantage of his wide instrumental palette to reach any style from Ambient to Hip-Hop through Techno, Funk, Reggae, Dub, Trap, Dubstep Electro-Jazz… Since 2017 he is hosting a Music Production Vlog offering Bitwig Studio tutorials both in English and French.