Bitwig DIY Controller API Workshop at Superbooth
Apr 19, 2018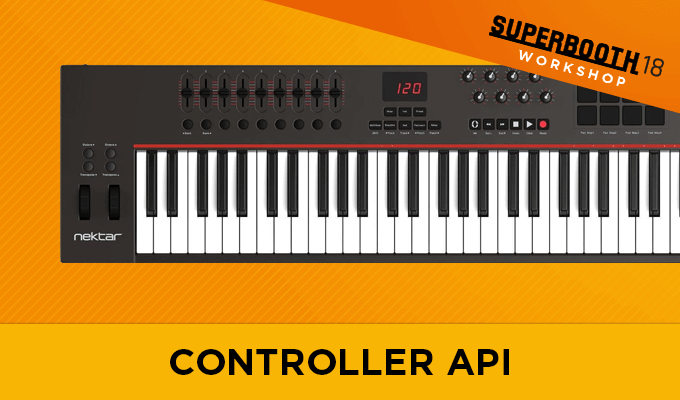 DIY WORKSHOP BITWIG API
@DIY A Area
Saturday 05.05.2018
2:30 pm - 6:30 pm

Learn in this workshop how to program a basic script utilising the Open Control Script API in Bitwig Studio.
Everyone who participates in this workshop will get a free Bitwig Studio 8-Track license, but you will need to bring your own computer. Please let us know in advance which controller you're interested in and your level of proficiency with Java and/or JavaScript programming. Basic knowledge of Bitwig Studio is an advantage, basic knowledge of Java and/or JavaScript is required.
The fee for the workshop is 3€.
Book your ticket here.
We are very happy to announce, that alongside Alex Bique from Bitwig, the venerable Mr. Moss who developed Bitwig Studio controller scripts for Ableton Push, Akai APC40, Novation Launchpad Pro, Komplete Kontrol II, will be teaching this DIY Workshop.
Learn more about Moss and get his controller scripts on his page here.
Depending on the level of knowledge of the participants and the hardware which you will bring, we will prepare this workshop. It is important for us to know that. When you booked your ticket, please get in touch with us via this Email.